Phone: 0788-2216599, 9993684118 , 9770477381
Email: gsakm1978@yahoo.com | info@gsakm.com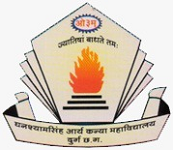 GHANSHYAM SINGH ARYA KANYA MAHAVIDYALAYA
Programme - B.A.,B.COM.,B.COM.(Computer Application) D.El.Ed.,B.Ed. & M.Ed. DCA & PGDCA, M.A. (Hindi), M.Com. Accredited With B Grade By NAAC
Affiliated to Hemchand Yadav Vishwavidyalaya, Durg (CG) India , UGC Act 12-B, under section 2(f) AISHE C-21717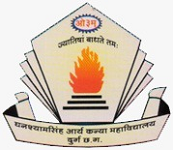 GHANSHYAM SINGH ARYA KANYA MAHAVIDYALAYA
Programme - B.A.,B.COM.,B.COM.(Computer Application) D.El.Ed.,B.Ed. & M.Ed. DCA & PGDCA, M.A. (Hindi), M.Com. Accredited With B Grade By NAAC
Affiliated to Hemchand Yadav Vishwavidyalaya, Durg (CG) India , UGC Act 12-B, under section 2(f) AISHE C-21717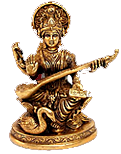 ACHIEVEMENTS
Achivements

Our college organizes for the conservation and preservation of "Vedic Culture" through Yajna and Havan.
One of our faculty member has attended International seminar and conferences.
Our college students have contributed regular services in "Bal Sampre Shangriha", "Vridha Ashram", "Bal Shramik Shala" and "Gramin Shiver" in Durg District for the upliftment of above institutions.
Our regular students have acquired Merit Positions in the Hemchand yadav university,Durg regularly.
In the field of sports our students have competed in state levels, national level sports competition.
Our college has full fledged laboratory in Computer Education, Psychology lab, rich library, reading room, gymnasium, gardens, canteen, play ground.
In our college we have health, eco, computer, beauty, library, club, counselling cell through which our students get opportunities to enhance their personalities.
Our college has been organising different workshops, seminar, extension lecture, guest lecture etc.
More than 15 members have attended National Seminars/Conferences and have presented papers.
College magazine "Tejeshwani" is published every alternate two years.
Our parent body "Dayanand Shiksha Samiti" - Organisation "Informal Sanskrit Teaching Programmes".
We have girls hostel facilities for the students.
We have following courses D.El.Ed., B.Ed., M.Ed. in education faculty and B.A., B.Com. with computer application.
N.S.S. was introduced in the year of 1984.
Our College received Government grants for the following subject - Hindi, Economics, Political Science and Home Science.