Phone: 0788-2216599, 9770477381
Email: gsakm1978@yahoo.com | info@gsakm.com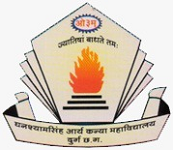 GHANSHYAM SINGH ARYA KANYA MAHAVIDYALAYA
Programme - B.A.,B.COM.,B.COM.(Computer Application) D.El.Ed.,B.Ed. & M.Ed. DCA & PGDCA, M.A. (Hindi), M.Com. Accredited With B Grade By NAAC
Affiliated to Hemchand Yadav Vishwavidyalaya, Durg (CG) India , UGC Act 12-B, under section 2(f) AISHE C-21717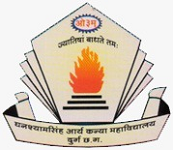 GHANSHYAM SINGH ARYA KANYA MAHAVIDYALAYA
Programme - B.A.,B.COM.,B.COM.(Computer Application) D.El.Ed.,B.Ed. & M.Ed. DCA & PGDCA, M.A. (Hindi), M.Com. Accredited With B Grade By NAAC
Affiliated to Hemchand Yadav Vishwavidyalaya, Durg (CG) India , UGC Act 12-B, under section 2(f) AISHE C-21717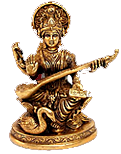 ABOUT GSAKM
About Us

Ghanshyam Singh Arya Kanya Mahavidyalaya established in the year 1978. The growth of institution has been remarkable. This college is started with an aim to provide higher education within the reach of every strata of society.

Shri Ghanshyam Singh Gupta, a freedom fighter was a front rank follower of Swami Dayanand Saraswati, was also president of sarwadeshik arya pratinidhi sabha, who strongly took the task of spreading the principles of Arya Samaj World Wide .Girl's education is one of the main principles of this samaj. He founded Dayanand shiksha Samiti and opened the first girl's college in Durg, so the institution has been named after him as Ghanshyam Singh Arya Kanya Mahavidyalaya which is an epitome for girls education and upliftment .

Environment of the college is very healthy and peaceful. Teachers of the institution are qualified, experienced and committed. This college carves the students who can change the world, and have awareness of their productive role in the society. The rich tradition of holistic arya samaj ideals and commitment towards high moral values make Ghanshyam Singh Arya Kanya Mahavidyalay the prototype of value education.